The 14-km Coffs Harbour Bypass will take vehicles west of the urban area, from Englands Road in the south to Sapphire in the north.
The project is part of the Pacific Highway Upgrade, funded by the Australian and NSW governments.
The bypass is identified as critical state-significant infrastructure under the Environmental Planning and Assessment Act 1979.

The Minister for Planning and Public Spaces has approved the project, if it meets strict conditions of approval, on our recommendation.
The key conditions include:
applying biodiversity offsets for impacts on koalas
restoring key regional and local koala corridors on the Roberts Hill and Gatelys Road ridgelines
erecting connectivity structures to keep koala habitat as linked as possible
applying at-house noise treatment early to reduce construction effects
using an acoustic shed for 24-hour tunnelling works
monitoring traffic noise more to confirm measures to reduce it are effective
using vegetation as a screen between residents and new road infrastructure
using better erosion control to protect Solitary Islands Marine Park
allowing Aboriginal people to do salvage in areas they have identified as having cultural heritage significance.
 
Community consultative committee
The Coffs Harbour Bypass Community Consultative Committee has been established as a forum for the community, council and stakeholders to discuss issues about the project. Dr Colin Gellatly (AO) is the independent chair.
Our Guideline for community consultative committees has general information on how these committees work.
Proposed route
Click on the map to enlarge (JPG, 1.06 MB)
Source: Transport for NSW
Banner image: Artist's impression of proposed Shephards Lane tunnel. Source: Transport for NSW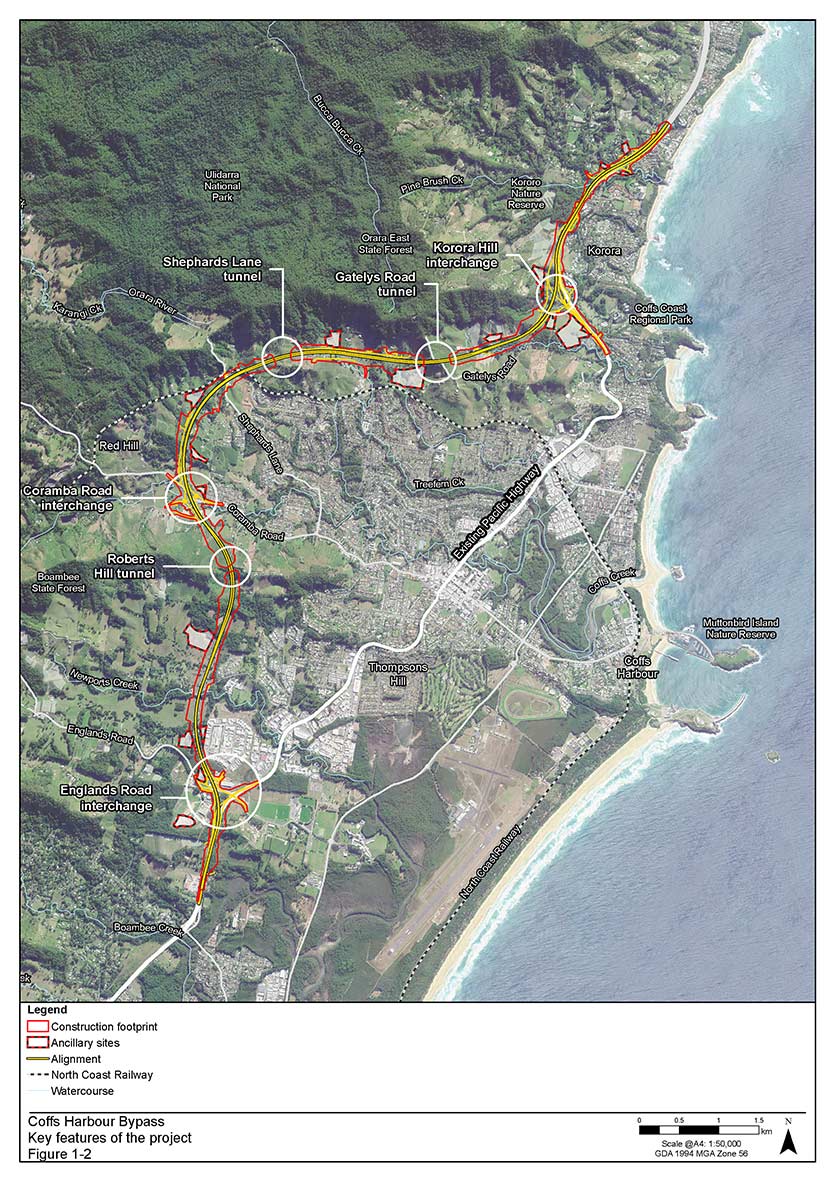 To find information about the Coffs Harbour Bypass: