In October 2019, the NSW Government announced the Sydney Metro West project, a metro connecting Greater Parramatta and the Sydney CBD.
The line will service Westmead, Parramatta, Sydney Olympic Park, The Bays Precinct and the Sydney CBD linking new communities to rail services with intermediate stations.
The 24-kilometre route aims to provide a fast and frequent connection that doubles rail capacity of the Parramatta to Sydney CBD corridor, reduces train travel times and boosts economic growth in Greater Parramatta.
In 2019, the NSW Government committed $6.4 billion over four years to deliver on its promise to accelerate construction of the Sydney Metro West.
Sydney Metro West is identified as State Significant Infrastructure (SSI) under the Environmental Planning and Assessment Act 1979. The Minister of Planning and Public Spaces declared the Sydney Metro West project critical State Significant Infrastructure.
Project stages
The department has received the following application: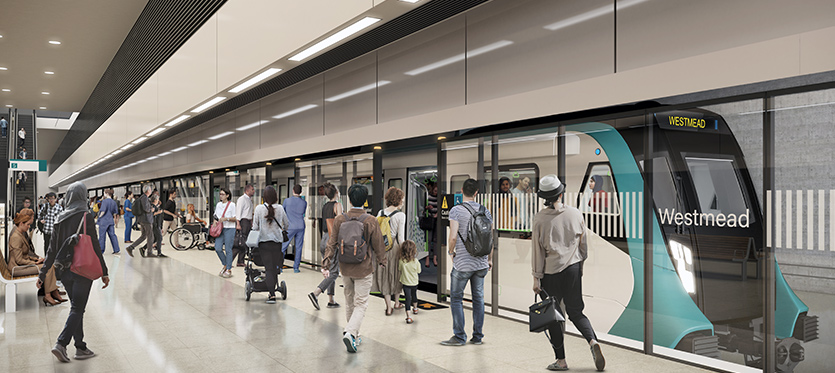 Artist impression of Westmead metro station. Source: Sydney Metro.